There always seems to be so much to learn in the world of nutrition that it makes it especially encouraging to follow the passion and proven recipes of Pam Rocca. Cookbooks like Prep with Pam guide us on everything from helpful meal-prepping and planning tips to changing one or two ingredients to create a brand-new experience for the palate. And let's not forget the easy and delicious recipes Pam serves up from her very own kitchen.
It has been a joy to work with Pam, and incredibly rewarding to see her vision take shape. Check out my interview with Pam and learn about her journey as a writer and lover of healthy food and living. Her book page in the I C Bookstore will also provide you with additional info and a very special pre-order opportunity this month.
What inspired you to write this book?
My mission is to make it easier for people to get a healthy meal on the table with food that tastes delicious, without spending hours in the kitchen. I wanted to illustrate how fun and simple it can be to add more plant-based meals into your lifestyle, even if you currently do not eat that way. The idea to create this cookbook came from my amazing meal-prep clients and social media community; they often mention how much they love my food, recipes, and meal-prep tips. This book was created to share my journey in getting to this point, along with all the knowledge I've gained—to help even more people. Meal-prep has been a game changer in our home. By including my favourite tips, I hope to inspire others to successfully plan and meal-prep too.
What do you want others to gain from your book?
This cookbook is for everyone. I want readers to know that you do not have to be a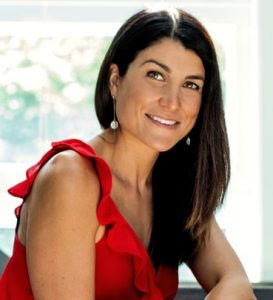 chef to be a great cook and create fantastic meals. I hope to inspire people to add in more plant-based meals into their daily nutrition choices. I want every reader to gain insight on how delicious and nutritious plant-based meals can be. The most important thing I want people to gain from this book is that you should love what you're eating, and that healthy eating doesn't have to be boring or bland. After reading my book and cooking up some recipes I want reader to be able to meal-prep like a pro, so they always have nourishing food on hand. When we eat well, we feel well.
What was your creative process for this project?
All of these recipes were created over the last two years as I experimented with recipes in my kitchen at home. I run a meal-prep company and each month I add new healthy recipes and snacks to the menu, so I am constantly trying out new combinations and creations to keep things fresh for my clients. My creative process came from my passion to share my message that healthy eating and cooking can be fun, simple, and delicious.
Why did you choose the story-telling format you used?
I wanted to create a cookbook that tied in the message that this is more than just recipes. Food is fuel—and we need to eat in a way that nourishes our bodies so that we can do all of the amazing things we want to do. It's so much more than just making dinner. My vision was to create a book that was easy to read and loaded with helpful information that goes beyond just recipes. I often talk about the importance of meal prep, ways to prep, how to simplify, and pro tips. I am also a big advocate for healthy eating and ways to create a kitchen that fosters that. It just made sense to begin my book with my kitchen makeover tips, pantry essential and top ten steps on how to successfully meal prep. From there I wanted to include additional information throughout the book to share a little more with all the readers. On each page you will find a Pam's Healthful Tip, so you can feel like I am in the kitchen prepping with you.
What's next for you as an author?
There are so many things that I want to do next. I am going to continue creating recipes and share them on my blog, I have already started putting together some new recipes for my next cookbook. I will continue working with new clients providing 1:1 Nutrition Coaching to help simplify nutrition, healthy eating, and achieve weight-loss as needed. I plan to continue my education working towards a Masters in Nutrition. I love learning more about our bodies and the role nutrition plays on our health, I value personal growth and expanding my knowledge base, so I can keep teaching and empowering others to be the healthiest version of themselves too.
As you peruse Prep with Pam – Plant-based Foods That Taste Like Love, you'll sense Pam's heart and soul in every word and recipe. You'll feel like you're right in her kitchen experiencing her enthusiasm and knowledge firsthand. Pre-order here and receive a Free 30-minute Nutrition Consult!
If you're a seasoned home chef, you'll love her fresh ideas and perspectives. Chances are great too that you'll fall a little more deeply in love with healthy eating and sharing it with your entire family.
From the team at I C Publishing, we extend our warmest congratulations.
Sincerely,
Sheri Andrunyk
Publisher, Writer, Author, Mentor
I C Publishing & Consulting / I C Bookstore
Committed to Quality Content, Design, and Platform