It's such a lovely treat to work with and co-create with an educator such as Jill Tenkula. Like many of our teacher/author clients, she possesses tremendous heart and compassion for making a lasting difference in the young lives she molds every day.
In her new book series, Happy Kids' Tool Kit, beginning with Every Now and Then and More, she imparts her wisdom in a refreshing and intriguing storytelling format, offering a valuable, yet surprisingly simple and effective tool for other educators, caregivers, and parents alike.
Enjoy my interview with Jill:
What inspired you to write this book?
The biggest inspiration for me has always been children. I love working with them! The way that they view the world in their honesty, their creativity, their innocence, are all forms of inspiration to me. Being a writer of children's books has been a dream of mine for more than three decades, but I just couldn't seem to act on that dream. I had lots of ideas for my writing, but no path to follow. The Universe had a path for me though, and a few years ago a truly inspiring person crossed that path, my life coach, Teri. Through our coaching sessions, she helped me realize that it was my fears that were holding me back from fulfilling my goal of writing. I had set a goal to write just one book. Well one book led to another and another.
What do you want others to gain from your book?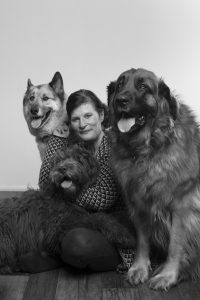 It is my intention that two different audience groups gain insight from my books. I want children, especially, to understand that there are strategies available to help them handle life situations. I want them to know how important their thoughts and feelings are. Even when you are seven, eight, or nine years old, you do have a voice. Secondly, I hope to reach out to parents and child educators to provide them with some added tools for helping their children understand current social and emotional issues.
What was your creative process for this book?
My creative process starts with real-life experiences. I see and hear a storyline happen and act on the idea that comes out of that. When I sit down to write about it, I have a central theme and my story branches out from there. While I am writing, I always have a clear picture in my mind of my audience and how they will respond to my stories. As an educator, I feel fortunate to work with children every day, and my time with them has been a meaningful guidepost for my writing.
My creative process, in part, also means continually being open to feedback. When I am stuck and just can't seem to get my ideas onto paper, I tell myself that it's okay. I stop and take a break—sometimes it is a long break—and I go for a walk with my dogs, or spend time with family and friends.   
Why did you use the story-telling format used?
Children can easily access all types of information through stories. Picture books have a way of naturally drawing in and engaging the young reader. I want my books to speak to the reader through both the text and the illustrations, and offer valuable lessons as well as entertainment and enjoyment. The story-telling process that my books reflect is meant to satisfy the innate curiosity that young children have about their world.
What's next for you as an author?
One of my main goals with writing is to give children opportunities through messages that will help them grow up to be happy. Children need to accept themselves for who they truly are; they also deserve to be equipped with the skills to make necessary changes when they find they are struggling. My next endeavour as an author is to more books to the Happy Kids Tool Kit series . . .
Every Now and Then and More – Really Good Things Happen when we stimulate healthy thought and dialogue with the next generation . . . and that's exactly what this beautiful little book provides.
There are very few things in life as special as having a meaningful conversation with a child; better yet, hearing what that child has to share with you. Kudos to you, Jill, for your sweet and true-to-life stories and your vision for the Happy Kids' Tool Kit.  You can order your copy on the I C Bookstore, and get it in time for the holidays!
Warmest Regards,
Sheri Andrunyk
I C Publishing & Consulting / I C Bookstore
Committed to Quality Content, Design, and Platform
Bridging the gap between self and traditional publishing
Coaching and mentoring in business for over 30 years