It always amazes me the inspiring shifts that take place in an author when their story is ready to be told, and what life events move them to finally put pen to paper. Bernice Ranalli has written a truly moving account of growing up with her developmentally delayed brother. She doesn't at all shy away from exposing her own coming-of-age pain and struggles, individually and as Paul's sister. Bernice's courageous and candid sharing of her private journey will often tug at your heart strings. For some readers, it will be even more personal, and you will know that you are not alone in your challenges.
Enjoy my interview with Bernice:
What inspired you to write this book?
My desire to share my story had been burning inside me for many years—I would say since the late 1990s. During the winter of 2009 I was diagnosed with ovarian cancer. That year I went through several surgeries and five months of chemotherapy. I was fortunate, my prognosis was good. The following year in July of 2010, while I was still recovering, my father died. It was while I was cleaning out my father's home, that I discovered my mother's letters to us, and her diary. I tucked them away for translation at a later date. Then on February 10, 2011, the first anniversary of my father's birthday since his death, I booked a post-cancer reiki healing session, something our local cancer center offered free of charge to all patients in recovery. As I lay on the table, I had a vision of my father. He had come to tell me that I had to write the book. Weeping there on that table I told him, "I can't, I'm too afraid." A few weeks after that session, I finally acknowledged this deep-seated desire to myself, and made the decision to write our story. Three months later I signed up for an online writing course, Life-writing – Telling our Stories with Loyalist College. Around that same time, I found someone to translate my mother's letters. The writing course began in September of 2011, and along with it, the first few chapters of this book. Then in December 2011, I was given the fully translated versions of mom's letters and knew they had to be included.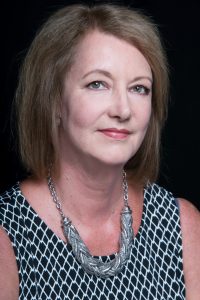 What do you want others to gain from your book?
My hope for this book is to let others struggling with their own experiences having a special needs sibling know that they are not alone. I remember how alone I felt when I was young, how I hid my brother and myself as though we were both flawed. If I could have read a story like ours, perhaps I would not have felt this way. Perhaps it would have helped me navigate my feelings better, just like hearing a song about angst-filled love that seems to resonate with you while you are lovesick and in pain, providing much needed solace and relief.
What was your creative process for this project?
I was fortunate in that I was able to help bring together a group of novice yet aspiring writers, like me, into a writing group. We created a schedule, where every six to eight weeks we shared what we had written, in order to critique one another. This regiment and this group kept me accountable, focused, and encouraged to continue writing.
Why did you choose the story-telling format you used?
Feeling unsure how to tackle such a daunting project, I made a list of the stories I wanted to share. Then I wrote each chapter with the intention of telling one of  those stories.
What's next for you as an author?
I know there are many more stories inside me that wish to be told. My time as an author has only just begun.
As is beautifully obvious, the foundation of this book is the revelation of the deep bond Bernice has with her older brother Paul. In the Introduction, she speaks of the painting by Alfred Joseph Casson called The White Pine. Bernice sees herself as the smaller of the two trees and Paul as the larger pine. I think she stands as tall as her brother, both in their own unique way. As a reader, I admire them both. As publisher of Paulie and Me, I'm honoured to partner with Bernice to bring this thoughtful narrative to life.
Be sure to follow us and author Bernice Ranalli on Facebook, where more information will be posted soon about where she'll be doing talks and book signings.
Sheri Andrunyk
Publisher, Writer, Author, Mentor
I C Publishing & Consulting / I C Bookstore
Committed to Quality Content, Design, and Platform