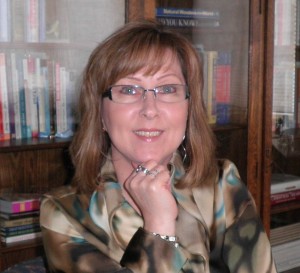 Welcome to the I C Blog! The I C Blog has been created to offer insightful communication and expert resources to small business owners, entrepreneurs and authors. As long as I can remember, I have had a passion for language and communication.  I have been inspired by my mother's gift of writing; and to further enhance my own personal and professional growth, I have studied considerably in the field of psychology and neuro-linguistics. When one thinks of neuro-linguistics (NLP), they often relate it to pre-hypnosis type work – and sometimes psychology, where it is rooted… And although it is all that, it is so much more. My training and experience has heightened my appreciation in so many ways; from the way we build rapport with one another through verbal and non-verbal communication, to the way we inspire and teach and have the ability to affect incredible change in our own lives and others … not to mention the power of the written word! My intention with the I C Blog is to share refreshing perspectives that help you live, work, create and write joyfully! You will likely learn new 'inner dialogue' as well, that will assist you in manifesting all the abundance that is waiting for you!
| | |
| --- | --- |
| For some added encouragement whenever you need it, check out my first book, Hearts Linked by Courage, a collection of poignant and inspiring stories that will live in your heart forever. These stories remind us that everyone experiences challenges and hardships, regardless of what their life might look like on the outside. I am especially touched by those that find a way to rise above their moments of darkness and make the world a better place because of their inspiring attitude and great courage.  | |
Please enjoy this video…
| | |
| --- | --- |
| | Pictured here is a colleague and myself at one of my Book Signings at Chapters Indigo Barrie, ON, featuring my 2013 release, Working From Home & Making It Work© ~ A must-have resource for anyone striving for success on their own terms in work and in life. It was a lovely afternoon! Many shoppers, local business associates and friends stopped by to pick up a signed copy. You can learn more about Working From Home & Making It Work© by clicking here. |
Please join me on this journey of creating meaningful new connections, learning and growth through language and the written word.
Warmest regards,
Sheri
(For full bio, link to About Sheri at InsightfulCommunications.ca)