Latest from the I C Publishing Blog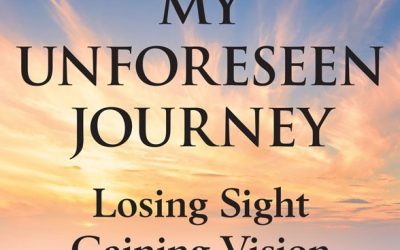 My Unforeseen Journey: Losing Sight Gaining Vision is the deeply moving story of a young woman whose life changes drastically after suffering a massive stroke that leaves her legally blind and completely paralyzed on her left side. Melanie Taddeo-Nxumalo imparts her experiences in a unique and inspiring way, providing profound insights for the reader to relate to in their own unforeseen journeys.
read more
Partner Publishing Services
The Hearts Linked by Courage Project
The Hearts Linked by Courage Series supports the important work of the not-for-profit sector in their ongoing efforts to inform our communities about each worthy cause, their good news stories, and their challenges.
New Releases
Paulie and Me – The Joys and Struggles of….
By Bernice Ranalli – Paulie and Me is the poignant account of the author's life and exploration into the coming of age with a special needs sibling.
Coming Soon
Millions of Knots – Discovering My Light Through Cancer
By Sharon Permack – In Millions of Knots: Discovering My Light Through Cancer, author Sharon Permack bravely and unabashedly tells her story-including what she learns-going through the….
"Without you, Sheri Andrunyk, and the I C Publishing team, this book would have stayed a wonderful set of artwork and great prose in a Word document, not this beautiful book. You possess a wealth of knowledge, integrity, and an understanding sense of the creative process. It was a pleasure working alongside of you and I look forward to continuing this relationship." 
"Sheri, thank you so much for all of your hard work and guidance… You are a true gift and I am forever grateful."
Insights From Sheri