How working with writing coaches & editors will improve your book.
Yes, there is more than one path to achieving your best manuscript, and this post elaborates specifically on the value of working with writing coaches and/or editors and how each can help enhance your book.
I'm thrilled to introduce to you a colleague of mine, Patti Hall. Patti is a non-fiction author and memoir writing coach. She has recently joined the I C Publishing team as a client liaison and writing mentor. I invited Patti to guest post this month and expand on the differences between the role of an editor and that of coach. So here you go:
How a Writing Coach Can Help Improve Your Manuscript
This blog post addresses a writer who is considering how best to advance their manuscript, assess its readiness for publication or enrich their writing.
When we want to do something well, there often comes a time to seek out assistance. For non-fiction authors, the path to a completed manuscript may involve enlisting the support of either a writing coach or an editor. Both have valuable roles in the writing and publishing process, but many writers struggle to understand when one is needed, how a coach and an editor differ, and ultimately how involving both could be the best thing to do for a manuscript.
Finding a writing coach is the next step when a writer struggles to achieve goals on their own, loses focus on their vision for where the content is going, or when writing improvements in grammar, structure and voice are desired. A writing coach can introduce structure and offer dependable, sensitive feedback because they understand the challenges. A coach inspires and nudges a writer forward by offering brainstorming, writing solutions, and critique. To feel more productive and better organized, to possess a plan for the work, and have a resource to call on for inspiration and writing help, a writing coach is the answer.
Editing, as last month's post discussed, is essential for every book. In this post, we are targeting the needs of non-fiction authors in particular. While a writer will encounter various forms of editing in their manuscript preparation process, including copy editing and proofreading, it is the developmental editor's role which perhaps most influences the published outcome.
Developmental editors polish and refine the book draft as a whole, considering what essential content is, and what can be spared. Their work will include instructions for extractions and enhancements, the movement of sections of material or a reconsideration of structure. These editors seek to achieve the wishes of the writer, at the same time, considering the goals of the reader by producing an impactful, readable, high-quality manuscript. While considerations of language and style are part of this role, content clarity, and the importance of flow, transitions, and inclusions of key research will also be the developmental editor's concern.
For the mid-process writer who finds they need some motivation, accountability or renewed focus, a writing coach is the professional to involve as early as possible on your project's timeline. While a developmental editor is an asset at any time, most writers will seek out this editor's expertise at the rewriting stage, when a manuscript is drafted and an assessment of its readiness for publication is required.
Whichever services a writer seeks, they will inevitably find that writing coaches and editors are individuals who respect the opinion and talent of writers, and involving either or both will substantially improve your writing project.
Note from the Editor
As you can see, Patti shares with us a similar focus and passion for supporting and elevating courageous and hardworking authors.
Whether you're looking for a writing coach, business consultant, project manager, editor, proofreader, designer, and/or production and print specialists, our team is here to help you bring your book to life in a way that honours you and us.
Feel free to share your thoughts or questions in the comment section below, or reach out to us via email. You can also find us on Facebook, Twitter, LinkedIn, and Google+. Let's keep in touch.
Warmest regards,
Sheri & the I C Publishing Team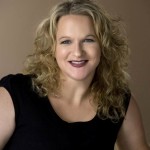 A little more about Patti:
Patti M Hall (www.pattimhall.ca) is the creator of "Triggering Memories:  A Memoir Writer's Workbook" being produced by I C Publishing in 2015. She offers e-courses, online writing workshops and the #dailytrigger to help aspiring memoir writers. More info can be found at www.triggeringmemories.com and on Twitter @triggermemories. 
Where applicable, every attempt has been made to cite, give proper acknowledgement, and/or access appropriate permissions for content used in our publications (books, blogs, and social media). For images, if not created in-house, we source via reputable image platforms. In the unlikely event something has been missed, please accept our apology and contact us immediately so we can investigate and/or delete accordingly.