Before we're full swing into our busy fall season with more new releases, author interviews, and putting the finishing touches on our publishing series posts we're planning for September, I thought I would share a little about my journey as an author and business owner. One of my industry colleagues interviewed me earlier this year, and I'd like to share part of interview with you here, with the hope that you will be encouraged to believe in yourself, your work, and ultimately the difference you want to make—and recognize how much is possible when you do.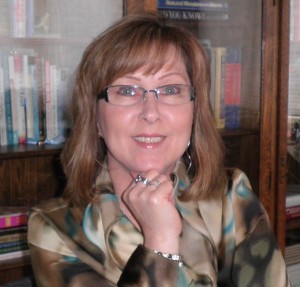 I do the work I do because:
As a business and life coach, I have always been a life-long learner, and am most moved and motivated (and energized) when I can share what I learn with others to make their path easier and more rewarding. And now as partner publisher and consultant for authors, I get to do even more by providing choice and support to passionate business experts, wellness coaches and spiritual mentors—while helping them tell their story or teach their craft in a meaningful way.
If my clients hold on to only one piece of advice from me, I hope it's:
In the end, once you have thoughtfully gathered important information and resources, check in with yourself and trust/follow what resonates with "you" most.
People in my field I admire most are: my clients (they're hardworking, courageous, and passionate).
My favourite question(s) to ask people is: What are you passionate about (what matters to you most)? I love working and conversing with people from that place.
The biggest compliment: is when someone refers me to their friends and colleagues.
My biggest accomplishment is: my beautiful family life and fulfilling marriage of 32 years. There are many business accomplishments I am tremendously proud of, but they pale in comparison to that of creating a work/life dynamic that serves all in my world—personally and professionally.
Some (I couldn't pick one) of my favourite books include (besides our authors at I C Publishing J): Anatomy of the Spirit by C. Myss, Ph.D., First Things First, by S. Covey, My Voice Will Go With You (The Teaching Tales of Milton H. Erickson) by S. Rosen, The One Minute Millionaire by M. V. Hansen & R. Allen, The E-Myth Revisited by M.E. Gerber, Change or Die by A. Deutschmann, and Don't Worry, Make Money by R. Carlson Ph.D.
What was the deciding factor that propelled you to write your book?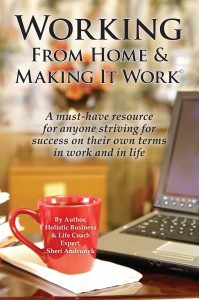 For Working From Home & Making It Work, I had simply lived it. As a business and life coach and mentor for the majority of my business life, approximately thirty years, it was just time. In fact, it was overdue. As I share in the preface of my book, I "studied, read, erred, studied, tried again and perfected each and every nuance (and success) of entrepreneurship. . ." and in doing so, created numerous keynotes, along with a workshop series called, Working From Home & Making It Work. Putting it into book form seemed like the next steps in the legacy I aspire to leave, to help those "striving for success on their own terms in work and in life."

What was your experience of the writing process?
I allude to it above actually. I had lived the work I was now putting into a book. It was just a matter of organizing how I should lay out the information so it was easy to find and refer to. I wanted it to be a "Go To" book for business owners and entrepreneurs. So I divided it into four parts; including inspirational keynotes to encourage the reader; moving poems and stories to make you think; the "meat and potatoes" Working From Home & Making It Work workshop notes; and a great hands-on section of very helpful exercises for everything from problem-solving, time management, goal setting, effective communication and anchoring positive change.

Do you have any advice for anyone struggling with the writing process?
Believe in your work and the difference you want to make to your intended audience, whether it is for education or entertainment—this well help motivate you by focusing on the benefit to others when your book is ready to share. Set regular (daily or weekly) quality time aside to write. Seek out support that elevates you, and resonates with you. Even through the learning and the discipline of putting pen to paper or fingers to keyboard, you can and ought to experience joy in this process—and then some!

What has been the feedback from clients and your community since publishing? How has your book affected or changed your business?
It's been extremely positive . . . Many have expressed appreciation for another helpful tool in their toolbox. I'm thankful that readers have found my conversational style of writing engaging and interesting—something I was very conscious of, to best assist people in their relating, absorbing and applying the messages and tools most useful and important to them.
My journey as an author has also encouraged numerous others to embrace their goals of becoming an author as well. Thus the significant expansion of my business and platform now includes consulting services for authors, the creation of a royalty-free partner publishing company and on-line bookstore.
How has publishing your book given you a bigger voice as an expert in your field?
My business clients and colleagues know more of my story, and they know that I've walked in their shoes. I've learned, grown and enjoyed much success—now I'm passing it on.
My author clients know that, not only do I/we continue to research and study the ongoing changes in the publishing industry, again, I have walked in their shoes—and I walk with them every step of the way in their creative journey. And I am honoured.

How/where did you publish? Why did you choose this route? Were there any obstacles along the way?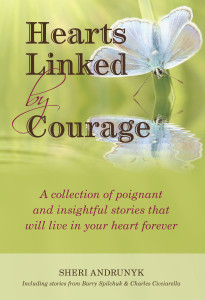 In January of 2011, I self-published my first book, Hearts Linked by Courage, an inspiring little collection of real life stories that provide much reflection and encouragement for the reader. It was actually a very cathartic experience for me because of the content, and what I was going through at that time in my life, the loss of someone very dear to me. It was also a huge learning curve. I didn't know what I didn't know, and there weren't a lot resources or support that resonated with me. The writing and editing process was the easy part in many ways; it was what came after.
I was fortunate to have a good editor (we really should not do the final editing of our own work). Also at the time, I reconnected with a colleague who had recently added "author assistant" services to her business offerings, which helped with research, references and permission processes. Then I reached out to a colleague I knew from many years ago who was in the production and publishing field.
The foundation was set. Since then, under the umbrella of my company, I C Publishing, my book, Working From Home & Making It Work, was birthed, along with eight other authors' titles—and at least six more books are slated for release still in 2014!
Do you have any suggestions or words of advice for others considering self-publishing (independent or partner publishing) for the first time? What is the best advice you can offer authors-in-waiting?
Do your homework. Know your options and compare apples to apples. Know why you want to write your book, and what your goals are in general. People write for many different reasons. Engage in conversation with people who can help you. Ask questions. Then go back to what I said earlier; once you have gathered all the info you need, check back in with yourself and go with what feels right for you. In this day and age it is easy for our own voices to be drowned out by the voices of others—but it doesn't have to be this way. Do your best to remain present in the process and call on experts that are as passionate about your work as you.
Wishing you joy-filled writing and meaningful success always!
Sheri
Where applicable, every attempt has been made to cite, give proper acknowledgement, and/or access appropriate permissions for content used in our publications (books, blogs, and social media). For images, if not created in-house, we source via reputable image platforms. In the unlikely event something has been missed, please accept our apology and contact us immediately so we can investigate and/or delete accordingly.