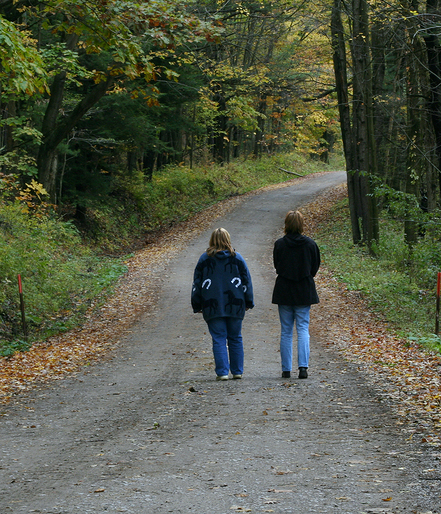 Everyone has a story. What's yours? For most of us, whether our story is about transforming life experiences, knowledge in business, or the journey of our evolving careers and the work we do—it's usually about "sharing" our story, and what we've learned along the way, to help someone on a similar path as our own.
Well, I've been on a very interesting path these past couple of years, so let me tell you a bit about my story, since starting I C Publishing.
You might know some of this, but stay with me. A lot has happened since self-publishing my first book, Hearts Linked by Courage.
When I started I C Publishing, my vision was to provide support services to authors looking to self-publish, since I had learned so much in my own process. It was a natural segue in my work as a small business consultant and writer. But it didn't take long before I received requests to produce others under our umbrella.
So, we did as much research as we could to understand what was happening in the publishing world, from self-publishing to traditional, and everything in between. What we've found is that much has changed in the industry in the last few years, and it continues to—to the point, it was hard to know where we fit initially.
That said I knew there was a need to fill, and since growing three other businesses quite successfully, I decided to keep exploring … and customizing the services and support we knew we could provide, while looking for ways to add more assistance to those authors who wanted what we had to offer.
My assistant, my lead co-editor and myself, have searched the net, read books on the subject and related content, attended seminars and listened to seasoned and new speakers on various platforms. The insights and opinions vary considerably, but there was one speaker that shed a little more light on helping me (for now anyway) know where we fit. That speaker was Cynthia Good, Director of the Creative Book Publishing program at Humber College and former President and Publisher of Penguin Books.
She called it Partner Publishing (not self-publishing, not vanity publishing and not traditional publishing). That made sense to me, since it has been my intention all along to partner with inspiring individuals who were ready to tell their story and wanted someone to help them do it … while keeping the control in their hands and more money in their pockets.
Yes, there are services to pay for (almost regardless of which avenue you take to produce and publish your book), like editing, proof-reading, consulting, noting references and citations, sourcing permissions if required, cover design, inside design, typesetting, printing, electronic conversions and more … and there are "add values" like an on-line bookstore, fulfilment, collaborative events and book signings, extended networks, local and social media marketing and sourcing to get the best services at the best possible prices.
About our editing services, one author said how she was pleased her book still sounded like "her", only better.
Another new author spoke to how happy she was to learn of printing pricings we could provide her with through our connections, and that she also could buy her own stock, and make full profit on sales made directly through her own work projects and opportunities.
Another gentleman commented that it was extremely helpful to have us manage his project from start to finish, and valued all the information he gained from just one conversation he had with us—before we had even confirmed if/what the next steps might be in our relationship.
And yet another two appreciated how flexible and customized we could make our services, given that they had already completed some of the steps, and now wanted us to review and complete the rest on their behalf.
So, that's our story for now, a good part of it anyway.
What I hope you gain from this blog is encouragement to tell your story. Search out the knowledge and support you need, ask lots of questions; and although things are bound to continually evolve and change, also know that there are answers and people available to assist and serve you when you're ready.
In the meantime, I'd love your feedback. And don't forget to leave a link back to your own blog if you have one, via the commentluv feature here on the site.
Here's to you and your story!
Sincerely,
Sheri
Insightful Communications (I C) Publishing … York Region's Premiere Publishing Company
In an industry that is experiencing a significant shift, I C Publishing offers a fresh perspective. We serve primarily (but are not limited to) the non-fiction writer whose intent it is to share meaningful and moving messages from their own personal or professional experiences – to encourage and enlighten the reader. I C Publishing is committed to quality content, meeting the author where they're at, and providing the necessary services to help bring their work to life – keeping at the forefront their unique voice and style of writing.
We provide the following services and more: Writing and Independent Publishing Services including One-on-One Consulting, Manuscript Evaluation, Editing, Proof-Reading, Project Management, Full Design Work, Electronic & Print (POD & Press), Self-Publishing Support & Guidance, Virtual Book Tours, Video Book Trailers, Shopping Cart, Post-Production Services, Media Kits, etc. Also Query Letters, Support & Submissions for Authors seeking Traditional Publishing.