I C Publishing is pleased to present this week's blog post on Personalizing Your Brand or Logo by our newest team member and graphic designer, Christina Hunter. Her approach is positive, intuitive, and refreshing, and just this year Christina has already contributed her ideas and creative concepts on numerous projects including logo design, two e-book covers, and one of my newest pet projects, the #ICDailyWisdom Quotes which you can follow on Twitter, Facebook, and Pinterest. Here you go:
When creating a new logo or brand for your idea or business, there are several things you want to consider before coming to your graphic designer with your idea:
Choose your colour scheme (wisely).
First, think of which colours speak to you and your brand. What does the competition currently use? You'll want to steer clear of the colours your competitors are using in order to position your brand as unique and genuine. Magazine covers often use this technique during the holiday season. They assume most of their competitors will use red or green for a holiday cover, so instead they may choose yellow or bright blue to stand out on the shelf, while still maintaining the holiday theme. If you are selling flower arrangements and all of your competitors are using green in their logos with cursive fonts, why not decide to use a big yellow circular logo with big block letters and vines wrapping around the letters instead?
Now that you've chosen your colour-scheme, will the image still look good in black and white? You may have an amazing concept for a logo but a mistake that's often made is that it's too intricate and when printed without colour the message of the logo is lost. Keep in mind that not everyone will print your material in colour, so the overall look and feel of the logo must remain intact and the same in black and white.
Think outside the box.
You may have an idea of what you think you want for your logo or brand, but don't let that close you off from going in a different direction. You may not even realize it, but your idea may have come from a logo you've seen in the past which has remained in your sub-conscience. It's best to have at least a few variations of ideas to start with, and keep an open mind for at least one that's completely different than what you originally imagined.
Don't Google.
You may think that a good place to start your brainstorming is to Google logo ideas that are similar to your concept. Bad idea. These logos will get stuck in your head and you'll end up copying them before giving yourself a chance to come up with your own ideas. It's better to form a main concept on your own so that you know it's going to be original. Once you have that, you can then check your competitors to be sure it isn't similar and make adjustments accordingly, so that the end result is unique and attractive to your consumers.
Think of longevity.
Stay away from anything too trendy. You want your brand to be relevant years from now, so stay away from trendy fonts, colors and patterns.
Think of including your website in your logo.
If it's possible and makes sense for your brand, consider adding a '.com' or '.ca' at the end of the logo (if you have a corresponding website). This will help someone who passes quickly by your product to know how to find you again and find more information on you. There are subtle ways of doing this, an example is to add the '.ca' inside the final letter of your word, or possibly turning it to the side so that it book-ends your logo.
Give it your own touch.
Your logo or brand should speak to your character. If you are a bubbly happy person starting a soap company it will resonate better with people if they meet you selling soap that comes in fun and colourful packaging. If you're an earth-conscious, granola-eating hippie, your brand should reflect a more basic, bare-bones, eco-friendly vibe. Not only will you feel a stronger connection to the brand, this reflection of you will carry through to your customers who will feel as though they can relate to you and your product better.
Lastly, have fun with the process.
A Graphic Designer's job is to take criticism and feedback well. They understand their first creation sent to you will most likely not be the end result. The best part about creating the brand or logo together is that you get to bounce ideas off of each other and the final product is something you both will love and are proud of. With I C Publishing, we have even more great minds to contribute to the creative process so you're sure to come up with a winner.
As you can tell, there are many important components to the creative process, including the potential marketing effects of a great image/design. We support our clients in this process in many different ways. Should you have any questions about this, or anything else we can assist you with, feel free to email us at info@icpublishing.ca or use our comment section below.
For more great tips and helpful content, I encourage you to use the search bar (the magnifying glass icon) at the top right corner of this site to find specific info to further assist you on your journey.
Wishing you overflowing creativity!
Sheri and the I C Publishing Team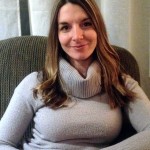 About Christina: Christina Hunter is the owner of Say What? Ad Designs. She graduated in 2004 from the Advertising Program at Georgian College and has experience working in media planning, event marketing, entrepreneurship, and design. Christina is also an emerging new I C Publishing author with her first book due out this spring, All Out of Womb ~ A Collection of Birth Stories.
Where applicable, every attempt has been made to cite, give proper acknowledgement, and/or access appropriate permissions for content used in our publications (books, blogs, and social media). For images, if not created in-house, we source via reputable image platforms. In the unlikely event something has been missed, please accept our apology and contact us immediately so we can investigate and/or delete accordingly.