Millennial author, Sarah Williams, has put her heart and soul into Growing You – Your journey inward begins at this place. What an inspiration.
Growing You imparts Sarah's ideas on gaining wellness through a holistic perspective, beginning with an exploration of the thoughts we have and the actions that evolve as a result.
I am sure you will love getting to know Sarah a little more through my interview with her:
What inspired you to write this book?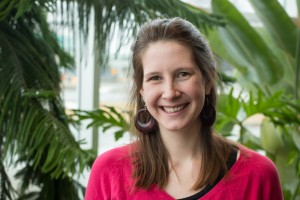 When I hosted "Grow You" as an in-person five-week course, I was moved by the feedback from the women who participated. I thrived off leading the material each week, and when I learned I had assisted these ladies in areas of their life they truly wanted to see improvement in, I felt amazing. I wanted to both expand that personal feeling, along with sharing these teachings with many others.
What do you want others to gain from your book?
For the women (and even the men) who work through my book, I want them to gain an inner peace about their personal circumstances. For in all ways nothing is permanent, but in many other ways, the interpersonal experiences we have will always be repeatable. Each of us has certain relationships with others and ourselves that we would like to tweak a little, and sometimes a lot. So my hope is that, in walking through the material in Growing You, my readers are able to navigate their existing feelings and redirect them to places that allow for more happiness, joy, and acceptance. In summary, I want my book to help and encourage others; in taking control of their life's circumstances, and to take bite-size steps beginning with themselves.
What was your creative process for this project?
I had notes from the five-week course, and the creative process was to wake up very early in the morning, go for a jog or take a swim, and then start writing before the household woke up. As the book went through the editing stages, I kept my creativity by reading suggestions first and writing by hand the changes that were necessary, then re-reading and including those changes on the computer. I often had a cup of tea and the sunlight to support me as I worked through making this into what it now is.
Why did you choose the story-telling format you used?
The format that I used was directional, with examples that I felt expressed the reason for that lesson. I wanted to connect the reader to a real life experience of someone who struggled or succeeded in that area, so it became an actualized concept. Most all of the experiences were my own personal ones, but one or two were gifted to me by people I have known. What I love most about the format are the Invitations and Two Simple Steps. They feel lovely and serene to me, as though they are open choices for the reader to indulge in, should they wish to. The length of Growing You is an important aspect of the material too. I want these lessons to be achievable through time. Some of our own inner growth is difficult, and requires bravery and dedication. Removing the idea of the long-book task was important to me, allowing the reader the opportunity to immediately embrace the more challenging internal work that can be gained by going through all four concepts.
What's next for you as an author?
I write poetry and draw bad pictures, and I love them together. I may design my own poetry book and doodles for my personal library, though I do wonder about making it more than that. With my coaching, I have another program called "Being Balance," and I am looking forward to putting that together as a second, but not sequel, petite coaching book. I think of them as manuals; to have a repertoire of manuals for going through life is an idea that stimulates me as an artist as well as a coach. I am going to have my first baby this year, and I am eager to think about what I could create for new moms in the form of a "find your inner peace" kind of manual, once I learn what I'm in for. I am truly excited about the ongoing journey.
Growing You is a lovely little pocketbook offering thoughtful reflections, personal exercises, and journal pages for the reader to use to support their process and progress in a way that suits them best.
We're happy to present Sarah's very first publication, celebrating her growth, and that of the reader who embraces her teachings. You can pick it up here in the ICBookstore.ca.
Warmest congratulations to all of I C Publishing's millennial authors, including Mark Pezzelato, Jenna Stewart, Christina Hunter (also our cover designer for Growing You), and Sarah Williams. Each and every one, in their own unique way, embrace the wisdom and power in their words and use it to create positive messages and resources for learning and growth. The future is bright.
Sincerely,
Sheri Andrunyk
I C Publishing – Committed to Quality Content, Design, and Platform