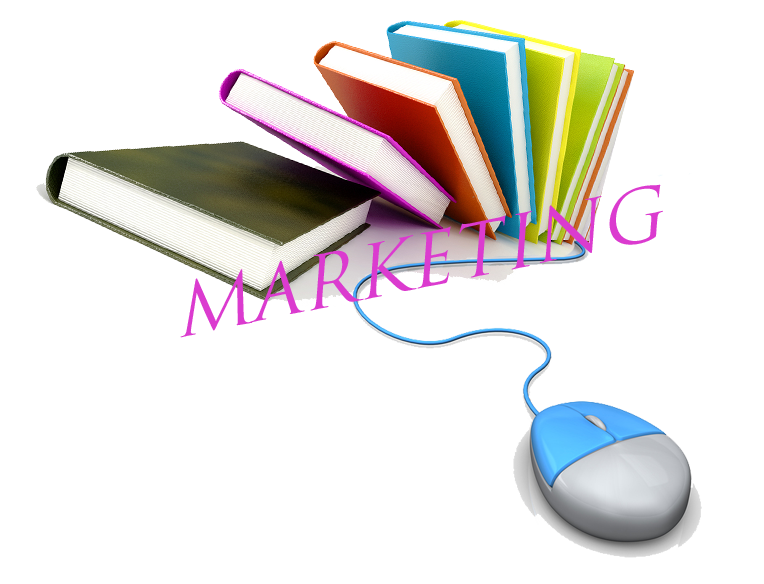 Welcome!  In this blog, we're going to continue with last week's theme in part, and look at another way that the book publishing industry seems to be shifting, sometimes on a daily basis. This is a great article about Online Book Marketing, contributed by a wonderful new I C Publishing Team Member, Carole Audet.
Writers who find agents that find them lucrative publishing deals are rare—they do exist, but they are rare. What's happening more often these days is an author will self-publish, and then a traditional publisher will pick up his or her book for mass production when it has attracted an audience and is doing well. This tends to happen more for fiction.
For nonfiction, self-published authors, their books give them added credibility in their field of expertise, which in turn attracts more speaking engagements, clients, and revenue.
The one constant, whether self-published or published through a traditional publisher, is that authors are largely responsible for marketing their books.
Self-published professionals have neither the time nor the resources to travel around the world to promote their books. Enter the virtual book tour. Whether in person or virtually, a book tour has one purpose: to reach thousands of potential readers.
A virtual book tour starts with a blog, one focused on the author—particularly if the author has more than one book—or one that focuses on the book and—if the title has an upcoming street date—on the book launch itself.  Please click here for an example of the content and pages that make up a book or author blog. Once the book or author blog is established, it's time to organize the book tour. A virtual book tour can be scheduled in a variety of ways, including over the course of a day, a month, or a year.
All blogs are self-published content. In fact, many books actually started their lives as a series of blog posts. So, it makes sense to use your own blog and those of other experts in your field to promote your book. And, as popular blogger, Jon Morrow says, the best way for you to become a popular blogger and drive traffic to your site is to guest blog on other popular blogs.
Most professionals have a community of similar professionals and that's a great place to start when researching guest blogging opportunities. Those that know you and your work are likely to jump at the chance to have you guest on their blog. Don't forget, they will want you in their corner when it comes time for them to write, publish and launch their own books.
And just like newspapers and magazines that are always looking for new and original content, bloggers that don't know you but that work in your area of expertise, are potential stops on your blog tour. If you provide the blogger with relevant information about your work, accomplishments and your book, in other words, don't leave it up to them to research what you are all about, most are happy to publish content—written, audio or video—from someone else in their field; it offers a fresh perspective, provides the blogger's audience with additional information, and gives the blogger a bit of a break from creating content. For the guest blogger, they benefit from the endorsement of someone else in their field and exposure to their audience.
Follow-up is crucial when guest blogging. Like every social media avenue, it's about building relationships. Once the guest post has been scheduled and published, it's important for the guest blogger to continue to interact with the audience when comments are posted. And, a great way to stimulate a conversation about a blog post is to end it with a question.
I've been marketing my author clients' books for a couple of years now. Out of all the methods I use to conduct this marketing, none is as effective at reaching a large audience in a short amount of time as a virtual book tour. So, if your book is full of valuable tips, techniques, information, and inspiration consider a virtual book tour to spread your message.
As always, we look forward to your comments here at I C Publishing. And, here on this blog, you'll get commentluv. What a wonderful opportunity to leave a link back to your own blog at the same time!
Carole
carole@intouchonline.ca
www.intouchonline.ca
Carole is our Certified Ghost Writer, Professional Author's Assistant, and soon to be a Certified Online Book Marketing Specialist.