The landscape of our work has continued to evolve over the years. We believe that this is a great thing, and representative of our individual and collective growth, and the ripple effect of our efforts and that of our clients and colleagues. Here's a quick overview of all that's happening at I C Publishing. We invite you to take a positive mini-break in your day and enjoy what we have to share with you this season in this excerpt of our autumn newsletter.
We're committed as ever to you, our reader, to present an abundance of motivational reads, information about online and in-person events, and exceptional expertise on a variety of subjects including, of course, publishing, business, self-development, and entrepreneurship in today's fast-moving culture and climate of change.
September began with a whirlwind of projects and events for us. We are proud to be major sponsors of the upcoming 8th Annual Portraits of Giving project again for 2017, along with the 4th Annual One-Stop Shopping Event in Newmarket on Nov. 5th, 2016. Also, be sure to mark your calendars for the evening of Thurs, Nov. 17th for the official launch and celebration of our newest release in the Hearts Linked by Courage by CMHA York and South Simcoe.
There are great things underway at York Housing and Support Services serving Belinda's Place and Sutton Youth Shelter. As a member of their Community Advisory Council, I see firsthand the heart the staff and other council members put into spreading kindness and helping those in need in our community.
And yes, there's much more to come this fall season! In this newsletter, we personally introduce two of our newest clients, both who are children's book authors, along with several other I C Publishing authors – each are scheduled to appear on Rogers Daytime TV York Region on Wednesday mornings throughout Oct 5th to Nov 16th. We'll share with you the details of our 2nd Annual Care Package Campaign, a little more about the Hearts Linked by Courage series in support of the not-for-profit sector, and as always, some great resources and recommended reading. Enjoy!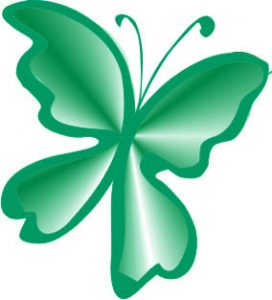 Our Rogers Daytime TV line-up begins with yours truly this Wed, Oct 5th. I'll be talking about the Hearts Linked by Courage series which supports the important work of the not-for-profit sector, including our newest release by the Canadian Mental Health Association York and South Simcoe. The show runs daily from 11:00 a.m. to noon, and features several interviews each segment, introducing wonderful individuals from the greater York Region area, doing meaningful, fun, and entertaining work.
Up next on Rogers Daytime York Region: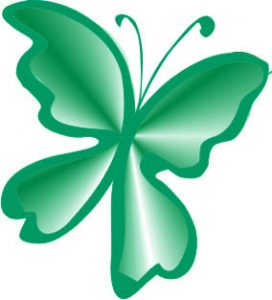 Just thirteen weeks left in 2016. How is this year shaping up for you? How are you feeling? What do you desire? Do you have a good process for course correcting when you need to? Within this short little paragraph, I'm including links to some of the LinkedIn articles I've written which will support your goals for meaningful success. I hope you find these extra tools useful, along with the inspiration to complete this year with perfection! May all your efforts be rewarded and the ripple effects of all you do make a difference to others too! In the event that you would value some one-to-one support over the coming weeks, please feel free to reach out to me by email or at 905.853.1968.
Click here for the balance of our newsletter including our Annual Care Package Campaign and how you can help, more Rogers Daytime interviews, details regarding the Nov. 5th and 17th events mentioned to above, my recommended reading, additional info regarding our Hearts Linked by Courage series for NFPs, and how you can keep in touch with us on social media.
Thanks so much for your time and engagement as always. We wish you the absolute best this season!
May you enjoy a perfect balance of quality personal time, uplifting visits with friends and family, and rewarding work.
In Canada, we are about to celebrate Thanksgiving. This holiday is a good reminder to appreciate one another and the gifts and blessings we all enjoy in this beautiful country.
Warmest wishes for a very Happy Thanksgiving!
In gratitude always,
Sheri Andrunyk
I C Publishing & Consulting / I C Bookstore
Committed to Quality Content, Design, and Platform
Bridging the gap between self and traditional publishing
Coaching and mentoring in business for over 30 years
Where applicable, every attempt has been made to cite, give proper acknowledgement, and/or access appropriate permissions for content used in our publications (books, blogs, and social media). For images, if not created in-house, we source via reputable image platforms. In the unlikely event something has been missed, please accept our apology and contact us immediately so we can investigate and/or delete accordingly.