My Unforeseen Journey: Losing Sight Gaining Vision is the deeply moving story of a young woman, Melanie Taddeo-Nxumalo, whose life changes drastically after suffering a massive stroke that leaves her legally blind and completely paralyzed on her left side. Melanie, the author of this empowering narrative, imparts her experiences in a unique and inspiring way, providing profound insights for the reader to relate to in their own unforeseen journeys.
What a distinct privilege it's been to collaborate with Melanie, to help bring her thoughts and experiences to life on the pages of My Unforeseen Journey: Losing Sight Gaining Vision.
Our creative process was incredibly unique and joyful, and deeply rewarding at every turn. The trust we shared as we explored how best to convey Melanie's story was profound, and the way in which the narrative took shape was equally amazing.
I was humbled and honoured to play a small part in giving voice to Melanie's heart-centred and thought-provoking messages in this beautiful body of work.
I invite you to enjoy my interview with her below.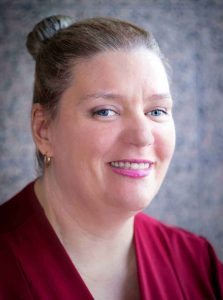 What inspired you to write this book?
I had been told for years that I should write a book about my experiences but, earlier in 2019, I listened to an audiobook that inspired me like no other. When I shared this with my husband, he told me that I needed to do the same with my story. I first questioned who would want to hear or read about my journey. Then he explained how I did inspire so many people already, and that I could change more lives by sharing what I had learned. I pondered this for a few days and realized I would have really appreciated a book like My Unforeseen Journey—of someone's story I could relate to—to help guide me through my journey. So, I decided it was time.
What do you want others to gain from your book?
I want people to know that they are not alone when they experience unforeseen change in their lives. My hope is that they'll see the lessons and takeaways I share from my life experiences as support or guidance for their journey. These things worked for me and hopefully what I share will assist them. I want the reader to be inspired and feel that there is always hope and know that the sun often shines the brightest at the end of our difficult times.
What was your creative process for this project?
This was an amazing process, and both emotional and cathartic. I was thrilled that I was able to share my story in a unique way, while giving the reader food for thought to help them in their own circumstances. It was truly a magical process.
Why did you choose the storytelling format you used?
I'm an artist at heart, so I wanted to paint a picture with my words in a way that could capture the reader's attention while putting their own situation right into the story. I also feel storytelling is a very personal way to share who we are authentically. When we allow ourselves to be vulnerable, the real emotions surface; this is when we can have the most impact. This is when we can make a difference. It is also when we heal . . .

What's next for you as an author?
I really only thought about doing this one book, however, the process has been so fulfilling one never knows . . .
What I am excited about is continuing to share my story through my book and speaking opportunities to encourage, inspire, and educate others in a meaningful and lasting way. Some of the topics I'm most passionate about and regularly share on include Overcoming Adversity, Achieving Your Goals Despite Barriers, and Inclusion.
I am confident that this is only the beginning of what you can look forward to from this remarkable woman. Melanie is a wonderful example of what is possible when you stay true to yourself, trust the whispers of your heart, and never give up.
Beyond the inspiration you will discover for your own life as you read My Unforeseen Journey, Melanie will lovingly remind you to also pay it forward. And, so it goes.
You can learn more about My Unforeseen Journey here, and if you'd like to meet Melanie in person and are local to the Mississauga area, her official book launch and celebration is on Fri, Dec 6 at the Art Gallery. Here is the Eventbrite link and the Facebook event link. Hope to see you there!
Warmest regards,
Sheri
Sheri Andrunyk © 2019
Publisher, Senior Writer, Mentor, Author
Founder of the Hearts Linked by Courage Project
I C Publishing & Consulting / I C Bookstore
Committed to Quality Content, Design, and Platform