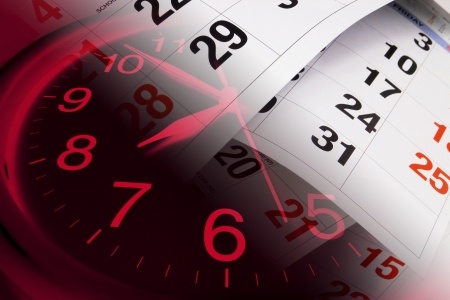 Here's some useful info for you to consider around making the best of local book signings, events and virtual book tours—and when might be the best time for you to publish your first or next book.
Time to Publish
For publishing a non-fiction book that has a subject matter universally relevant regardless of the season of the year, sooner is better than later, as many books are brought into the market weekly, and you want to expose your idea before others may get to it.
Self-help books are popular for Christmas and in the New Year as well, as people tend to make self-improvement resolutions and like the "new year" feel of a fresh start.
Business oriented books are actually good in the fall, as companies are often coming out of their summer slower times, and ramping up for fall or New Year programs. And because budgets are often set in the last quarter or two for the next calendar year, promoting/selling a program to businesses (your target market) is good to do in the fall.
Springtime is another good alternative, when people/businesses tend to be in renewal mode and are likely to be seeking out new information on personal or professional change and growth.
Fiction books can be a little different, so for example, a thriller is hot around Halloween and the Christmas market is very popular for a wide variety of fiction and special interest.
Local Book Signings
I consider most local book signings more for networking and exposure, and often to support my community.
Depending on the genre of your book, you might have a broader audience to market to. For instance, health and wellness books are very popular right now. However, if you have a high level business book that caters to the entrepreneurial or corporate market, then the dynamics of your audience will be very different and likely smaller in relation to topics that speak to more of the general public.
If the store location has a larger demographic for your particular book/topic which will obviously help sales more, that's great.
Ways that you can help increase the success of any event you do, including book signings, is to promote to your following, your database (or have someone assist you in doing so). Have a plan of action. Reach out to your existing network of friends, colleagues and clients. Don't rely on the store or hosting venue to do it all for you. It is wonderful when they do, but it really is mostly up to you.
If you have workshops and/or speaking engagements where your book is a fit, ensure that this is part of your pre-marketing (and agreement/contract with the organization who has hired you).
In most cases it is ideal to have your events planned well in advance, so you have time to get the word out via social media, your blog and/or newsletter. This definitely would apply to formal Book Launches as well (you may also want to consider a theme around your book launch, depending on your work and genre—perhaps something like, VIP Pre-Launch Party for your clients . . . or Book Launch ~ Appreciation Event. Get creative.)
Virtual Book Tours (VBT's)
The Virtual Book Tour is typically a series of blogs (numbers vary, but let's say 10-12—and you can start with as little as 5) and sometimes web radio interviews (all around the content of your book, not directly promoting your book though) . . . The number of tour stops can vary based on the subject of your book and how often that subject is discussed on-line.
You/we pitch your blogs to high quality blog sites that would have an audience similar to yours (e.g. they would be most interested in what you have to say). The idea is to add value to the site you are approved to guest blog on, while getting a link back to your site (for added exposure, we also have a media/virtual tour page for our authors). It's very helpful to have a good amount of (new—better for Google) content written ahead of time and be prepared to promote/share on social media as your blogs are posted, etc. You then post the links like a (virtual) book tour stop on your site.
It has been my experience so far that it is great for increasing your website traffic and overall following. It doesn't always equate to a lot of book sales and/or new clients, although it certainly can.
The tighter the timeframe of guest-blogging, and your own blogging, the better chance for increased momentum (and Google loves new content).
Our team at I C Publishing is committed to quality content and acquiring a deeper level of understanding of the choices available in our industry. Many of our blog posts come directly from a simple comment or question posed by a client or colleague. Keep them coming via the comment section below, and feel free to leave a link back to your own blog too.
Thanks very much for your time.
As always,
Sheri