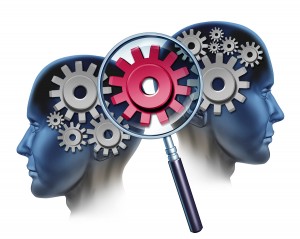 What comes to mind when you think of "meaningful communication"? Communication that is discerning, respectful, thoughtful, sensitive, perceptive . . . And what about "meaningful success"? Although the answer to this question can be different depending on whom you ask—the clear interpretation here is success that has significance and purpose.
The other often underlying thought or assumption suggests that meaningful communication and meaningful success are also meant or intended for "the greater good".
What if we all committed or recommitted to this in the coming year? To educate and communicate and serve with thoughtfulness and kindness, trusting that others will follow suit? I realize that this might sound a tad naïve, and no, I wasn't born yesterday 🙂 . . . In fact, I have lived and worked enough years to know that there is a ripple effect of our actions and intentions whether we like it or not.
So why not start with ourselves and make a conscious choice about what the New Year can and will hold because of us, for the mutual benefit of ourselves, our precious family, and our valued clients.
As with change and learning and growing, meaningful "anything" starts from within.
So if you desire more meaningful success in the coming months and year, ask yourself:
How much more meaningful, even intuitive or perceptive, can your next conversations be with those you live and/or work with or for?
And how much more committed and purposefully can you share your gifts and talents?
What are the things in your life and work that could use a little course-correcting by you?
What do you want or need to learn to make these changes?
What is your "why"? What will be the benefit to you and others when you succeed?
Our job is not to control or dictate to others the changes they might need to make, ours will always to be to work on ourselves, and in doing so, become better examples, thus stronger influencers in our own homes and communities.
It will always be easier to help and teach by what we do and how we treat one another, regardless of circumstance.
I have spent a lifetime studying and learning about what "I" could do to create my ideal life and work, and I continue to be inspired and motivated by the ongoing lessons and blessings that come my way.
And I am honoured and humbled by the many who trust in my guidance, experience and support, whether close family relations, or clients who regularly refer their friends and colleagues to me.
If I can assist you, or someone you know, in creating your ideal life and work this coming year, I encourage you to reach out. Although much of my time is spent working authors these days, I still take on the occasional small business or life coaching client. In fact, someone just asked me recently whether I was still coaching—and to that I answered a resounding yes, and I probably will until I'm eighty 🙂 . . . because I love being a conduit in someone's work and life when they are ready for change, for the greater good . . . theirs and others!
I wish you much joy always, meaningful communication and meaningful success!
If you have questions or thoughts you'd like to share, please feel free to do so in the comment section below or by emailing me directly.
For those who celebrate as I do, I wish you a very Merry Christmas . . .
For my friends and colleagues who celebrate their faith and community in different ways and at other times of the year, I wish you the beautiful spirit and goodness this season brings to all!
Warmest regards,
Sheri
All the very best for a healthy, happy & prosperous 2014!
From all of us at I C Publishing!
Sheri, Wayne, Gayle, Kim, Cheryl & Carole
Our production team, Heidy, Beth, Kim & Cindy
Our bookstore webmaster, Aaron & team
& Our blog administrator, Joanne