Author, Cori von Graffen-Adair, stirred emotion in me the very first time we spoke. I was moved and enlivened by the love and light she exuded with every word, smile, and tear.
The Day an Angel Came to Visit is sure to become a family keepsake for all who read it, as it gently takes us through a very poignant time of life, the loss of a loved one. In the case of this precious prose, it's the loss of Cori's little boy at the tender age of four and half years . . .
Cori's words helps young and old alike to embrace times like these with courage, incredible appreciation for the ones we miss, and profound joy in the dreams and memories that we hold dear.
It is magically written, and the ethereal illustrations and the meaning behind them will stay with you long after reading this beautiful book. It's an honour for I C Publishing to be a part of this collaboration, and we look forward to much more from this gifted and generous author.
Getting to know an author, along with a glimpse into their inspiration and creative process, helps us all with our own journey. My interview with Cori takes on a slightly different shape, but of course proves just as meaningful as ever. And with that, I turn it over to the lovely Coco Adair!
"I always knew that, one day, I would share my thoughts and ideas with others; that my inner most feelings about life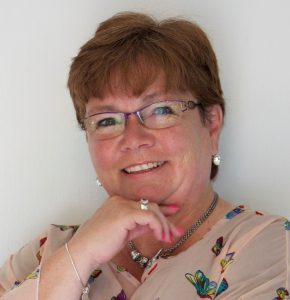 and the journey we so often take for granted, would leave the sanctuary of my mind and heart and make its way to the pages of a book.
Writing is a lifelong passion of mine. The way that words can express emotions; the way they can connect us to one another; the way they can transcend the everyday inspires me and, in the words of Josh Groban, "raises me up."
When my son was diagnosed with leukemia when he was a mere nine months old, my world came to a standstill. For the first time, LIFE happened to me, instead of the other way around; the way I had always imagined it.
We all cope with devastating news in our own way and, with me, being a lover of language, knew instantly, that my emotions would be best conveyed through the magic of the written word. So, it was only natural that Nicho's cancer journey, as seen through the eyes of a mother and an oh-so-young sister, would make its way to the forefront of the years that I have chosen to call my greatest life lesson.
I continue to write to connect with others, but, also to remain true to the greatest teacher I've ever had the privilege of knowing—LIFE. I am so grateful that the road less travelled has lead me here; to the crossroads of a new and fulfilling beginning, all the while remembering a love so pure and unconditional, in the hopes that we will all hold our loved ones a little closer for a little longer.
What's next for me? I have a wish . . .
Nicho and Nadia, will you hold my hand as I embark on the next phase of my journey?
Butterfly Kisses and Angel Dreams: An Anthology of Love – here I come!!"
We can hardly wait for more from Cori, yet first, we'll enjoy and share The Day an Angel Came to Visit, which is available for purchasing now in the I C Bookstore. If you live anywhere near the Barrie, ON area, and would like the opportunity to meet Cori and pick up a copy of her book there, she is also hosting a book signing and official launch celebration on Friday, Sept 23rd, 4 pm to 6 pm, at the Barrie Olive Oil Company at 31 Commerce Park Drive. If you'd like to invite Cori to do a book reading for your local library, school, church, or NFP organization, let us know and we'll connect you!
As always, we are so appreciative when you share our good news. We hope you're as inspired as we are!
Warmest regards,
Sheri Andrunyk
I C Publishing & Consulting / I C Bookstore
Committed to Quality Content, Design, and Platform
Bridging the gap between self and traditional publishing
Coaching and mentoring in business for over 30 years