It is such a pleasure to work with positive and passionate individuals, and it's extra special when they are a daughter-and-mother duo like author, Alli White, and illustrator, Gretchen Jeens.
Alli's first children's book, A Girl Can . . ., is brimming with obvious gifts, awesome-girl wisdom, and a whole lot of love that Alli and Gretchen are passing on to the next generation, including Alli's three daughters and all who read this playful and high-spirited story.
In a time where little girls and little boys, let alone adults, still struggle to be their true selves, find their purpose, and live their dreams, A Girl Can . . . opens the floodgates of possibilities for young and old alike. It encourages us to bravely explore all aspects of who we are and stand in our beautiful and unique power and just be . . .
Gretchen Jeens delightfully captures the essence of Alli's inspiring story on every page with her life-like illustrations. What a terrific team.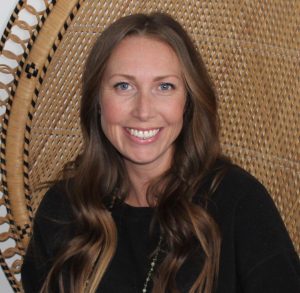 Check out my interview with Alli as she shares why she wrote A Girl Can . . . and what she wants others to gain. And for those of you who aspiring writers, you can also learn a little about her creative process and what's next for her.
What inspired you to write this book?
One morning, while sitting and watching my oldest and middle daughters playing together, I began to think about how different the two of them are. At this stage, my middle daughter was experiencing some turmoil in her little life with many ups and downs. We were doing all we could to find a middle ground—to both calm her storm and to pull her out when she retreated.
I found myself reminding her to be tough at times, or to act more gracefully toward others, when what she really needed was to just FEEL and just BE. Watching her play with her sister, so happily in her element and being exactly who she wanted to be, I started reciting these lines in my head. I had to put them on paper so that she and I could remind ourselves of what is most important.
What do you want others to gain from your book?
I want children to know that whatever is inside them is allowed out, that they can show themselves to the world as they are. That feelings change all the time, and it brings out different sides of us, but that is what makes us whole. No one should have to hide any piece of themselves.
What was your creative process for this project?
At first it was just getting these ideas out, on paper, in some sort of organized way. Once I was done, I read it through and all I knew was that I needed my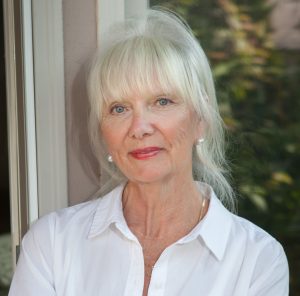 mom to complete what I had started and bring it to life. I knew she would love painting her grandchildren, and I knew she would bring a whimsical feel to the story. Once I saw the sketches, the little poem I wrote on my basement couch suddenly became a book, and one I wanted to share.
Why did you choose the story-telling format you used?
At the time, all I knew was that I wanted to capture everything about Maisie's personality that I could. Every thought in my head would bring another trait she possessed, and it started to fall into a rhythm, until I felt I had captured who she was in every way. Her little sister is in many ways similar, and she is almost the same age Maisie was when I first put these words together, so it is fun to read A Girl Can . . .through that lens now as well. The oldest is their guide; she too is on every page and in every line. I wanted them to see themselves in this story, and I think many children will connect with these characters and see themselves represented in some way too. To encourage a child through storytelling—well, is there a better way?
What's next for you as an author?
My plan at this point is to hold this book in my hands and read it to my girls! I hope that this story reaches others, and that they see in it what my mom and I do. I love writing. Who knows what might come after this? Now that I've been through the process once (and with I.C. Publishing!), maybe there will be more books to come!
This adorable little book with an important message for all children is so lighthearted and playful. It will make a sweet gift for just about any occasion, and like many of our children's books we've published, it would be a perfect story to share in classroom and/or library program.
We're thrilled to partner with Alli and Gretchen to help in bringing to life, A Girl Can . . . You can order your copy in our bookstore, and it is available on Amazon.ca as well.
Alli and Gretchen also have some wonderful events coming up where their collaboration will be featured including on Sat, June 22, during Gretchen's art exhibit and Solstice Festival in the Junction, Latitude 44 Gallery, 2900 Dundas St. West in Toronto; as well as on Sat, June 29 at The Shipyards on the Wharf in Gravenhurst represented by the Auburn Gallery of Fine Art. More details to follow soon regarding a formal book launch at Latitude 44 Gallery, a showing at the Artworld Gallery of Fine Art, and book signings at Chapters Indigo. I know they both would love to meet you.
Sincerely,
Sheri Andrunyk 
Publisher, Senior Writer, Mentor, Author
Founder of the Hearts Linked by Courage Project
I C Publishing & Consulting / I C Bookstore
Committed to Quality Content, Design, and Platform
Bridging the gap between self and traditional publishing