The Draper Site, An Ontario Woodland Tradition Frontier Coalescent Village in Southern Ontario, Canada: Looking Back, Moving Forward by Bill Finlayson, Ph.D., F.R.S.C., is now available exclusively through I C Publishing here.
With more than half a century in the field of archaeology, scholar and author of a multitude of industry papers, articles, studies, and books including Our Land Speaks series of now five volumes and growing, Bill Finlayson is the senior-most archaeologist in Ontario. The sacredness of his work and his humble, yet passionate, approach to it is undeniable, and nowhere more so than in this landmark study, The Draper Site, an Ontario Woodland Tradition Frontier Coalescent Village in Southern Ontario, Canada: Looking Back, Moving Forward.
It is incredibly refreshing to work with someone like Bill who cares so deeply about uncovering more truths of the past by examining and re-examining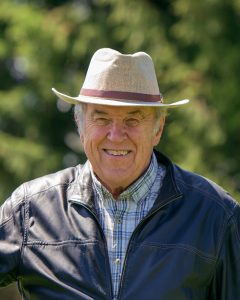 complex archaeological findings in order to serve our diverse cultures and history. His willingness to reconsider his own discoveries and analysis and thoughtfully collaborate with others in his field for the greater good of this work defines the qualities of a true professional and maverick of our time. Bill's noteworthy innovations in Ontario archaeology are reflected in his being voted a Specially-Elected Fellow of the Royal Society of Canada.
After a long and laborious twenty-seven-plus months of writing, reviewing, and engaging with expert colleagues and federal and provincial museums, The Draper Site is finally in the public hands, where it should be—especially according to its author, Dr. Bill Finlayson.
You can discover much more about this comprehensive publication by visiting the I C Bookstore here. Below is just a glimpse of a few fascinating and thoughtful excerpts from both forewords in the book.
By Gidigaa Migizi, Knowledge Keeper Michi Saagiig Nation:
". . .These were the stories told by my Elders, that were told by their Elders, and so on—there is no cause for me to doubt them. There is no reason for them to mislead or tell a false history. So it is really interesting if that story correlates to the dates found in the scientific evidence produced by the archaeologists. It really is interesting to me that finally somebody is doing this kind of work. I admire Dr. Finlayson for publishing this volume and for being able to think like this: that he has listened to my work, that he has talked to me, and that he is able to pick up on something that is probably quite foreign to him. That he has not dismissed the Anishinaabeg in his work and that our history is taken into account. This is all I can ask for, so that in the end we may come to a different conclusion about the history of Ontario.
Our stories may vary slightly, but there should not be huge discrepancies in coming to understand the truths of the past. Our stories should be able to match the science and vice versa. It's an exciting approach, to me. You've got to take in the oral story, you've got to take in the nuances of the culture, and you also have to listen to the language. . ."
And Joyce M. Wright, Ph.D.:
". . . When Bill Finlayson excavated the Draper site over forty years ago, he undertook an enormous challenge. To this day, it remains one of the largest—if not the largest—archaeological site excavations undertaken in the province of Ontario. From the more than four excavated hectares that were once home to over 1,700 people, were exposed almost fifty multi-family longhouses, multiple rows of defensive palisades and other defensive-works, special purpose structures such as sweat lodges and menstrual houses, over 170,000 analysable artifacts, thousands of flotation samples, and more.
In the foreword to Bill's first book on the Draper site, The 1975 and 1978 Rescue Excavations at the Draper Site: Introduction and Settlement Patterns (1985), Bruce Trigger noted that 'The work done at, and in connection with, the Draper site has established a new standard in Iroquoian research.' . . . In an era that has witnessed an unfortunate shift away from research-oriented archaeology to salvage excavations in advance of development, few present-day researchers have the opportunity to interpret and publish data, let alone re-evaluate it in light of new evidence. The current publication, therefore, constitutes a rare gift to those who value and seek to better understand Ontario's archaeological past. . ."
Be sure to check out The Draper Site book page in the I C Bookstore and enjoy perusing the complete forewords, the abstract, acknowledgements, table of contents, and more. And visit BillFinlayson.ca to enjoy learning even more and reading initial comments by James W. Bradley, Ph.D., Director Emeritus, from R.S. Peabody Museum of Archaeology in Andover, MA.
The Draper Site is already gaining considerable traction in notable archaeological circles throughout North America as a highly sought-after study of epic proportions and historic impact. Stellar work.
Sincerely,
Sheri
Sheri Andrunyk ©2020, Publisher, Senior Writer, Mentor, Author
Founder of the Hearts Linked by Courage Project
I C Publishing & Consulting / I C Bookstore
Committed to Quality Content, Design, and Platform