Having the opportunity to work very closely throughout the entire creative process with the author, Enza Falzone, it was especially satisfying to see Paint From the Heart – A Step-by-Step Guide to Communicating Without Words come to life.
With the often limited exposure many people have to the arts, let alone the encouragement to explore their own creativity without judgement, this book has the potential to serve a very wide audience.
Whether admiring others' art or creating it ourselves, art helps to ground us; it allows us to feel more deeply, to be in the moment. How refreshing. We think you'll agree that society could use more of this.
Enjoy my interview with Enza:
What inspired you to write this book?
My inspiration for writing this book is my students. Paint From the Heart aims at helping individuals move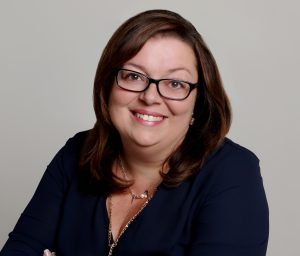 away from self-criticism, and bring them closer to a heart-centered creative space. It also comes from several years of teaching students to use painting as an outlet for developing self-confidence, self-esteem, healing, and relaxation. Paint From the Heart opens the intuitive painting process that has benefited so many.  
What do you want others to gain from your book?
Readers are encouraged to use the intuitive process of painting as a tool. The reader will be guided through a painting journey which brings forth a range of emotions, revealed messages, and tells a story using the power of paint and colour.
Paint From the Heart will take you on a creative and communicative quest that is incredibly freeing and fun!
What was your creative process for this book?
This book compiles some of my own intuitive paintings as well as a step-by-step guide. Experience is not necessary as the book provides basic painting techniques to help develop confidence in putting paint to canvas. Beginners can take the leap!
Why did you use the story-telling format used?
I used the step-by-step format to guide individuals in finding their inner artist, and to paint freely from within. The reader is guided through a technique of making their own rules and encouraged to focus on process rather than the end product, although the end results are quite amazing!
What's next for you as an author?
In the immediate future I look forward to continuing to reach out, promote, and facilitate painting. I am particularly passionate about delivering Paint From the Heart programs to retirement homes, schools, and to individuals with learning exceptionalities. I am also passionate about building self-esteem, encouraging healing, and communication through the painting process.  
As for next steps as an author; I can certainly see a children's book unfolding in the future!  
Enza's compassion, experience, and love of life and nature burst forth in every word and painting. We're so excited to be a part of unveiling Paint From the Heart to the world. It's been a pleasure to watch this book come to life. Enjoy!
If you haven't picked up your copy yet, visit the ICBookstore.ca today.
Happy reading and painting!
Warmest Regards,
Sheri Andrunyk
I C Publishing & Consulting / I C Bookstore
Committed to Quality Content, Design, and Platform
Bridging the gap between self and traditional publishing