Sharon Permack shares her compelling story of cancer diagnosis, life-threatening lung disease, and divorce in a raw and authentic way that will offer you hope for your own life. Baring her soul in Millions of Knots, Sharon takes us through many difficult and devastating moments. Yet she also shares how she overcame numerous obstacles to get to where she is now: a compassionate leader for healing and advocacy.
From a deep knowing, and with loving guidance, Sharon raises you up out of your fears so you can conquer the tough times. She's an incredible example to us all. Whether reminding us to be our own best advocate and accepting love and help from others, or being steadfast in self-love and self-care, you know she understands. And the wisdom she imparts is universal; there's something for us all to glean from her experiences.
What inspired you to write this book?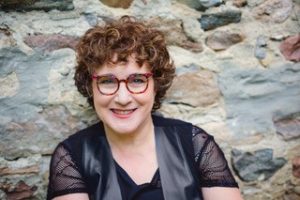 Millions of Knots was born from my own experience in battling breast cancer and a life-threatening lung disease simultaneously. For years, I struggled with my health and in 2006 I received the double diagnosis. I found holistic integrative therapies just in time to help me through intense medical treatment including five surgeries. I continue to care for my health with an integrative approach, using both western medicine and complementary treatments. I share my story of healing to educate women on options for treatment. I also encourage women to address the physical aspects of their health, and the mental, emotional, and spiritual parts of themselves.
I want to specifically support other women going through breast cancer. I felt very alone and often misunderstood in my breast cancer experience: this does not need to be. As I wrote, I kept all women in mind and shared my journey to support and guide others through the experience. It is a very frightening diagnosis but there is hope.
What do you want others to gain from your book?
I was driven to write my book to share the important information I discovered in my own process. My heart message is to encourage and empower women to be advocates for their own health. When we don't look after ourselves as a priority, one's health is put at risk. I learned this the hard way. I tell my story as honestly as possible, to inspire women to take stock of how they are living, how they are looking after their health, and who is supporting them.
As a breast cancer survivor, I also focused on women just diagnosed, in treatment, and those in recovery. I share my thoughts and experiences to give women permission to feel their feelings, then I guide them on how to move forward. I include many moments where I thought I had nothing left, yet there was this spark of light within that always pulled me forward. There is that spark in each of us. And when the going gets tough, that spark within is there for you.
Energy healing is a big part of my story and I share what it is and how it helps. These treatments changed my life. 
What was your creative process for this project?
I wrote and wrote and wrote. I spent hours and hours just writing. With each layer, I learned to share more, and be more authentic about what happened, so people know what it's like to go through cancer treatment. As I wrote, I began to see an important pattern; every time I fell down and felt I could not go on, something inside got me back up to take my next best step to life on the other side. It was digging deep and taking it one breath at a time. I learned to write the truth of what happened, for the sole purpose to share the ascension to the other side.
Why did you choose the story-telling format you used?
It is a very personal story, so I wrote from my heart. The reader will notice I did not mention other people by name as they requested their anonymity. These people are so beautifully humble and did not want recognition for all they did for me. I honour them in the book by sharing their courage to stand with me as I went through treatment, recovery, and beyond. I am grateful for everyone who supported me.

What's next for you as an author?
I am available to speak at health events about Women's Health Advocacy. It is crucial for women to feel empowered; and being in good health is the foundation for that empowerment.  
I am expanding my social media outreach with more information on health and wellness. Check out my Facebook and Instagram pages.
I have a general practice in which I see all types of women with different health issues.
I have also developed programs specialized in addressing Breast Cancer Recovery. This program includes private one-on-one sessions for my clients to feel very supported and, at the same time, work through the challenges of recovery. I also offer group sessions, to hold space for women to release the stress and trauma, using simple tools. Releasing the energy blocks created by their experience allows for more flow and, in turn, more health.
I am very passionate about using energy healing for women with cancer to help them through their journey, and I will be bringing this forward to my audience.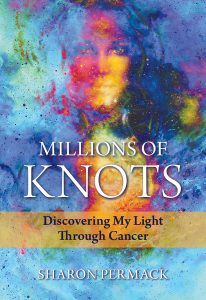 If you are facing a similar journey to Sharon's or know of someone who is, you will relate to her honesty and be comforted by her encouragement.
We are so proud of Sharon and honoured to support her writing and publishing journey to help give birth to Millions of Knots, especially so women faced with cancer and major life traumas can experience the light, hope, and healing that is within their grasp.
Millions of Knots is available in paperback and digital versions. You can learn more here in the I C Bookstore. It's also on Amazon. And of course, you can also reach out to Sharon personally via her social media links above.
Warmest regards,
Sheri 
Sheri Andrunyk © 2019
Publisher, Senior Writer, Mentor, Author
Founder of the Hearts Linked by Courage Project
I C Publishing & Consulting / I C Bookstore
Committed to Quality Content, Design, and Platform