Feet for Life Podortho® Nursing Advanced Foot and Lower Limb Care represents a significant contribution to a growing industry, both on a societal and professional level. I commend Erin King for her passion and unwavering commitment to create such a comprehensive textbook. The depth and breadth of this textbook will ensure that it becomes a trusted reference for all who invest in themselves to augment their knowledge and competencies in this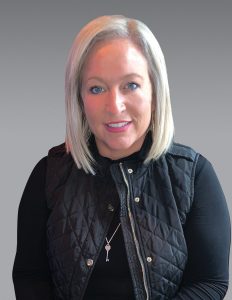 essential healthcare field.
Erin's attention to detail and concern for quality information and resources for her students and colleagues is admirable, especially given the evolving scope and complexity of advanced nursing in foot and lower limb care.
Erin's continuous effort to enhance her own knowledge is evident in her seeking the best minds and mentorship in podiatry, as well as in the daunting task of writing this book. To say that she is extremely hardworking and impressive is an understatement.
Below, I share a short, written interview with Erin King in hopes that it inspires the writer and/or entrepreneur in you.
What inspired you to write this book?
When I entered this specialized nursing field, I recognized early on a lack of available information with respect to the scope and best practices for nurses who had chosen to focus their study and expertise in foot and lower limb care.
According to the history books, nurses have been leaders in this area and have performed foot, lower limb, and wound care dating back to the civil war days. So, it is especially unfortunate that Foot Care/Podortho® Nurses are still not well recognized for their valuable service and skills they have to offer the industry, our communities, and far beyond, globally. Nurses deserve to be appropriately represented in this complex and interesting field of care.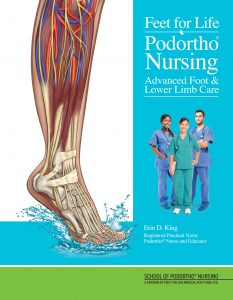 Over the years foot care nurses have often reached out to me looking for direction and guidance. As one of the first nurses to open a medical foot care facility in Canada, I have been able to assist many colleagues and hope to continue to do so with this book.
What do you want others to gain from your book?
My goal with this book is to provide high level knowledge of a nurse's scope of practice in this specialized field of care, and to have it become a valuable go-to resource for those in clinical practice whether conventionally employed or in business for themselves.
What was your creative process for this project?
It has taken many years of professional practice creating educational materials for patients/clients, designing standardized charting documents for nurses working with me in my clinic, and researching new effective therapies and technologies to assist with patient care. I would add too that knowledge and incorporating best practice guidelines specific to the nursing processes have been and continue to be a major priority.
What's next for you as an author?
I will continue as always to research and update the Feet for Life Podortho® Nursing Advanced Foot and Lower Limb Care textbook and course material to 1) maintain the best information intake possible for all foot care specialists who follow this work and 2) encourage new and innovative practices specific to nursing foot and lower limb care.
Erin is client-focussed and encourages others to be as well, and it's a privilege to partner with her on this fascinating project and journey. As a leader in this industry and a passionate advocate for foot care nurses every way, she is extending a limited time special offer to new and existing members of the Ontario Podortho® Nursing Association. You can visit their website for more information on this and when the next Podortho® Nursing training classes are scheduled.
You can also check out this extraordinary new publication here in the I C Bookstore.
So much is possible when we follow our passions! Kudos Erin!
We hope you and your loved ones are keeping safe and well during this time and that 2020 is a time for fresh new beginnings and amazing opportunities and blessings.
Take good care,
Sheri
Sheri Andrunyk ©2020, Publisher, Senior Writer, Mentor, Author
Founder of the Hearts Linked by Courage Project
I C Publishing & Consulting / I C Bookstore
Committed to Quality Content, Design, and Platform